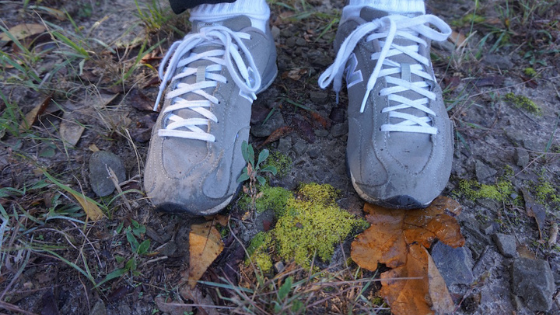 If you're looking for something fun and different to do at the lake this fall and winter, look no further! While it's nice to curl up with a great book, play board games and do puzzles at the lake, there is so much more to explore when the temperatures cool down.
Here are a few ideas to get you thinking, creatively, to make the most of your time at the lake this fall and winter.
Nature Crafts
One quick search on Pinterest for "nature crafts" and you will have ideas for days! We have pulled together a few of our favorite links for you, below. We spent one weekend last fall exploring and gathering and never actually got around to the crafts! But, we had a great time in the process!
Here are a few ideas to get you started: Leaf Rubbings, Twig Ornaments, Craft Projects for Kids, Painted Twig Bouquet, Painted Rocks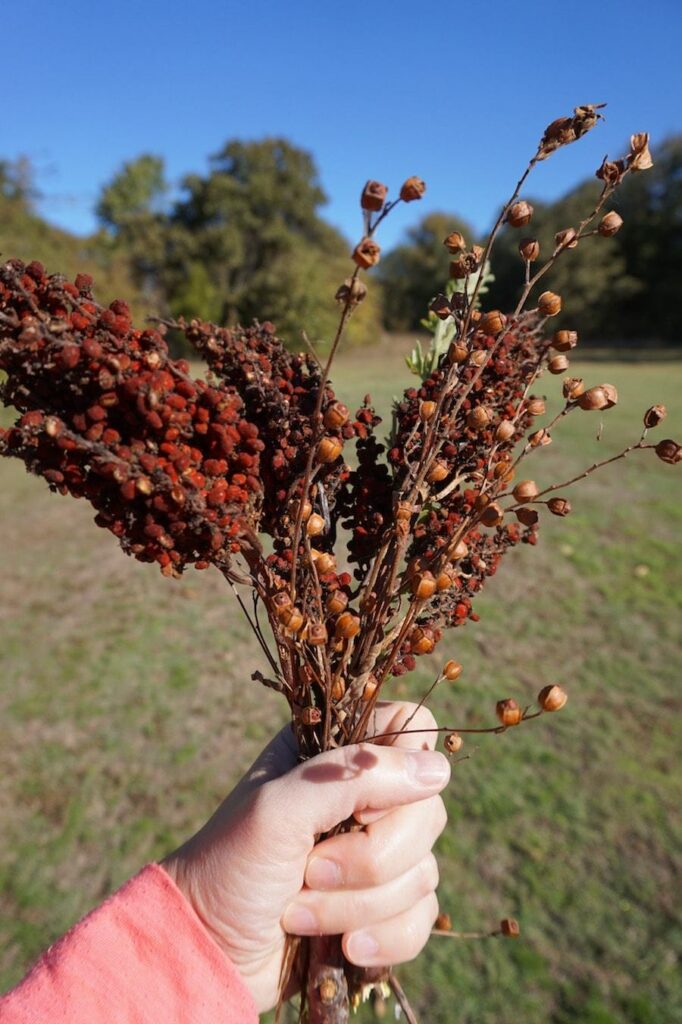 Making fall bouquets out of whatever native flowers, twigs or dried plants you can find is very therapeutic! Finished bouquets can be displayed outside on the patio or even inside.
Go to the Beach
It might sound crazy, but we love visiting the beautiful beaches at Lake Eufaula during the fall and winter. It can be such a great place to take a nature walk and enjoy the waves. When girlfriends visit, we've been known to drag our yoga mats to the beach and strike a pose with waves crashing nearby.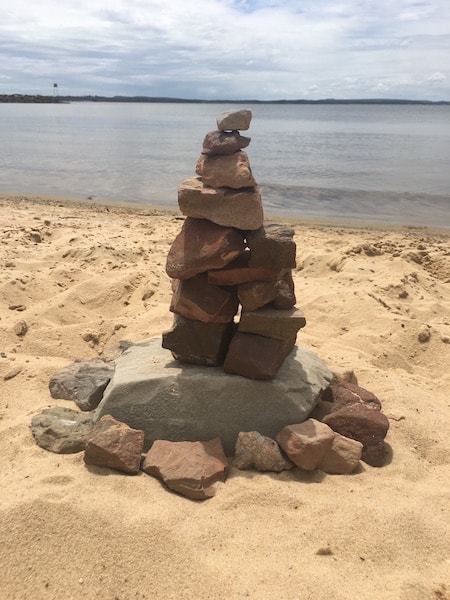 Stacking rocks on the beach is also one of our favorite fall beach activities. Known as "cairns," this beach art can also be found on walking and nature trails.
Mandalas are another favorite "beach art." A mandala is defined as a complex, abstract design that is usually circular in form. In fact, mandala is a Sanskrit word that means "circle". Mandalas generally have one identifiable center point, from which emanates an array of symbols, shapes and forms.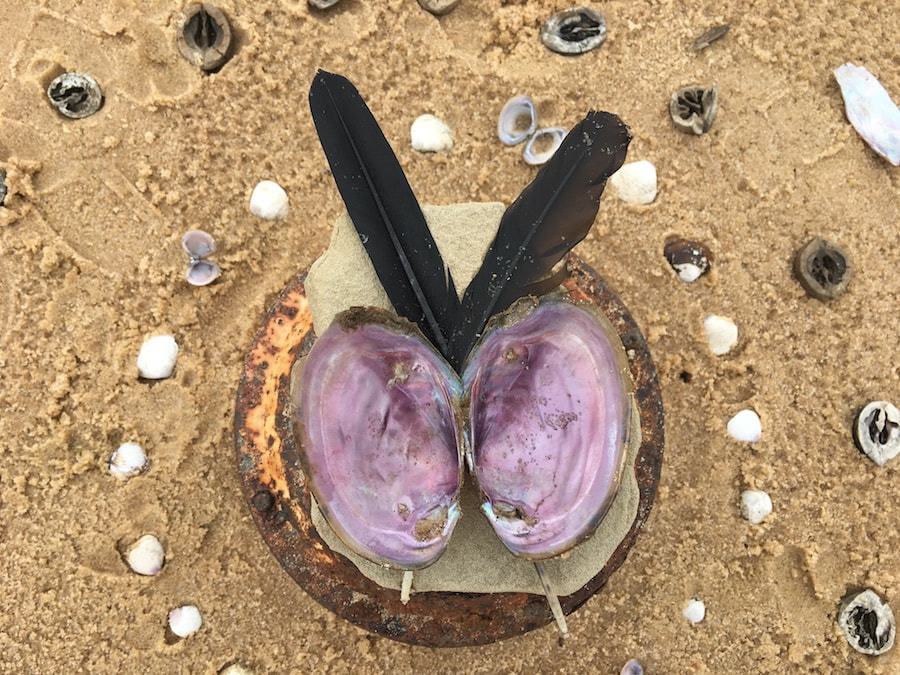 Here is another view of the large mandala we made last fall with items found on the beach!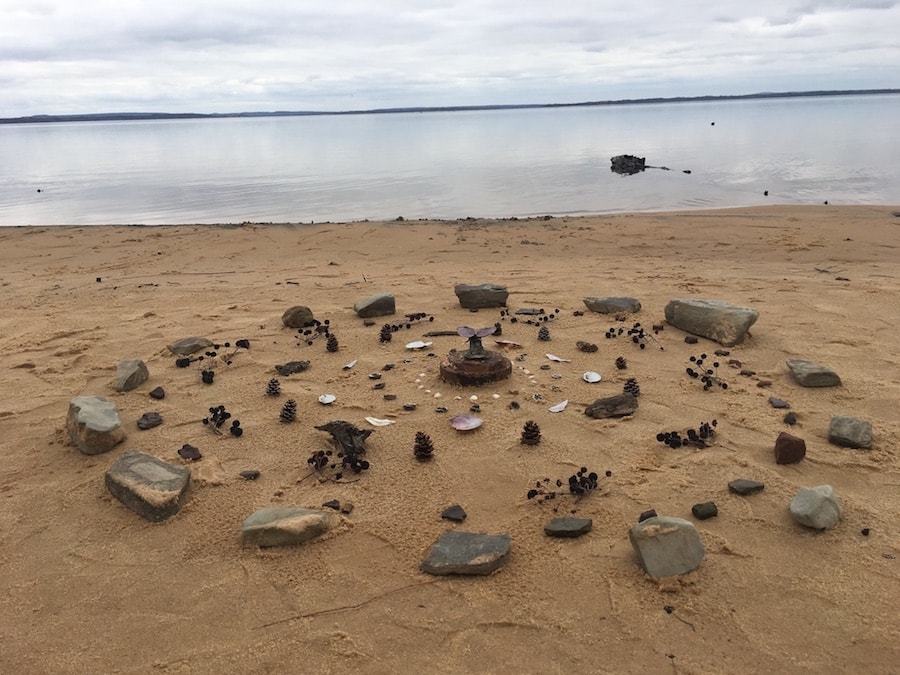 When it's not too cold, bundle the kids up and head to the beach to build a fall sand castle!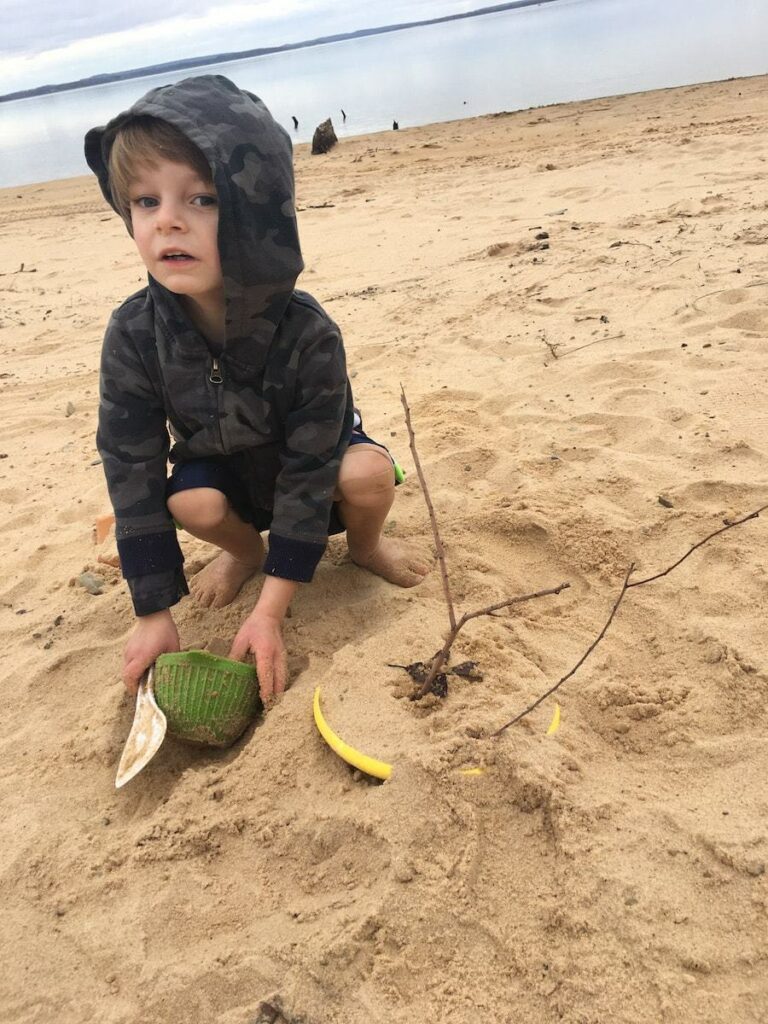 Shop Local
If you're in the mood for shopping this fall and winter, you are sure to find some unique, one of a kind items. Here are a few of our favorite spots for a day of shopping:
Stites Home Furnishings– offers home furnishings, unique furniture and appliances and is sure to hit home! Located in a beautifully restored building in downtown Eufaula for over 65 years.
Harper & Grey House– this is the place to find unique pieces to decorate your home for the holidays, the perfect baby gift or a kitchen section that will fulfill anything your heart desires!
Burkie Belle's– this cute little boutique is located on Broadway in Checotah and carries the best blend of cute and comfy clothing items, jewelry and accessories!
Sharpe's – you can find work attire for the farm at practical prices as well as a few fun extras that everyone needs!
Nicole's & Meme's– you won't leave empty handed when you stop by Nicole's! There are so many fun, unique gift and clothing items, some of the best in town!
Common Roots Mercantile– variety of gifts, clothing and even have a soda bar that you can order a delicious ICE COLD soda (Yes they are that cold!) and don't forget to grab a gourmet chocolate to go with it!
Boy Howdy– definitely a favorite for kids with a fun inexpensive toy section, craft items, fishing gear and seasonal items.
Chloe & Company– great place to stop in an excellent selection of fun boho-chic style clothing.
Dottie's– children's gifts and clothing with charm, wonder and cheer!
Yellow Gazebo– you'll find gourmet kitchen items, gifts, bridal and baby registries along with a large variety of home decor! Located in downtown McAlester for over 45 Years.
The Pink Buffalo– trendy shop where you're sure to find the perfect outfit from head to toe!
Pistols & Pearls– this online store is super cute and carries a fun mix of clothes, shoes, jewelry, antiques and Gleeful Peacock charm bracelets with quotes (I love this one!)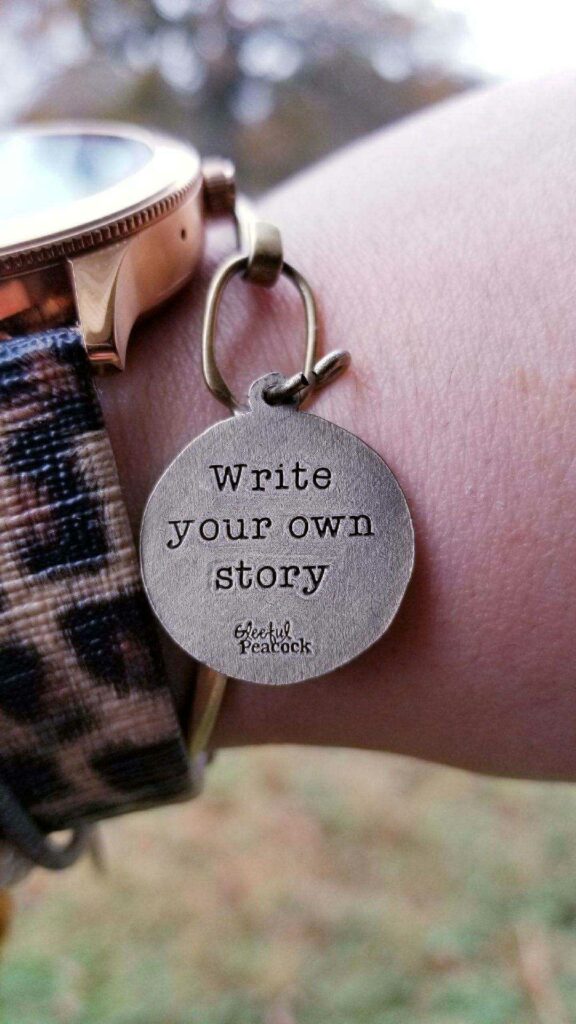 Muskogee- also has a fun Downtown area for shopping, including Hattie's House & Vintage Market, Poppy's Garden, Festive Nest and Pinon Creek Trading Co.
Take a day trip
One of our favorite ways to spend a breezy, fall or winter day is to dress in layers and jump in the car for a trip to Robbers Cave State Park in Wilburton, OK! It takes about an hour to drive here from Eufaula and is a beautiful drive through winding country roads. Lake Carlton is located inside Robbers Cave State Park and has nature trails, paddle boats, canoes and yakanoes. The views are spectacular!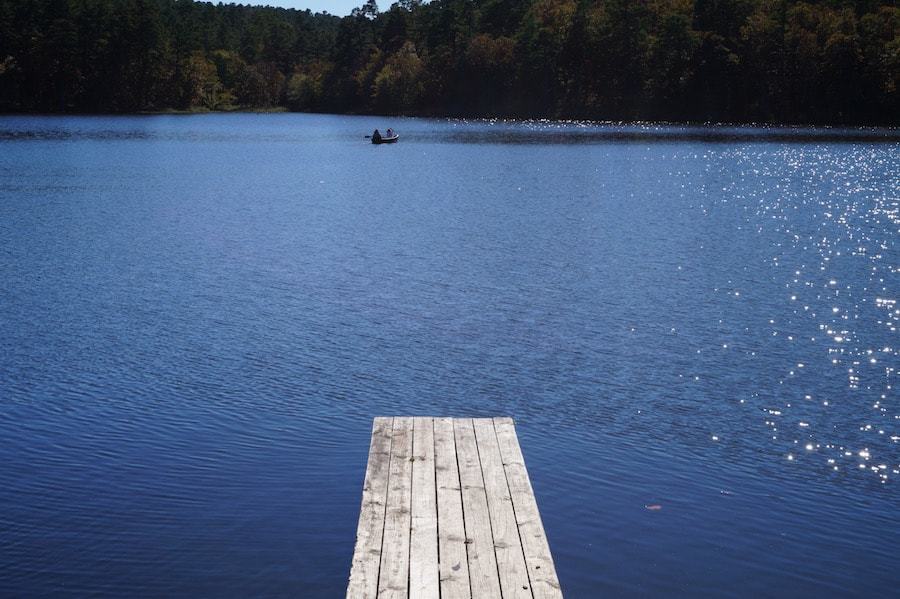 Located in the Sans Bois Mountains of southeast Oklahoma, Robbers Cave is a wonderful place for nature lovers! Fishing, hunting, repelling, hiking and horseback riding are a few of the activities available. This park is a favorite of rappellers, equestrians, hikers and outdoor lovers. The cliffs are a great place to view incredible fall foliage.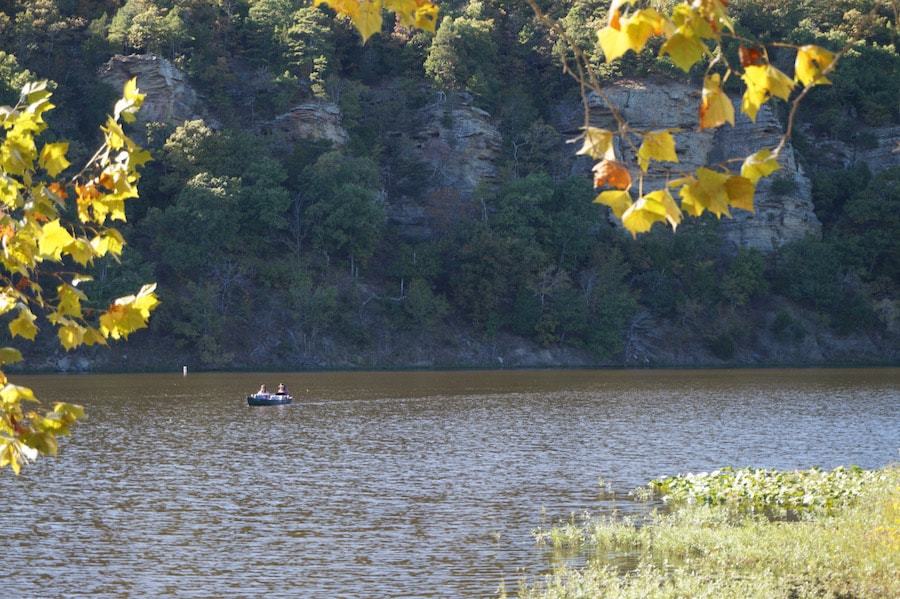 There is also a unique history to Robbers Cave, as it was a hideout for outlaws Jesse James and Belle Starr!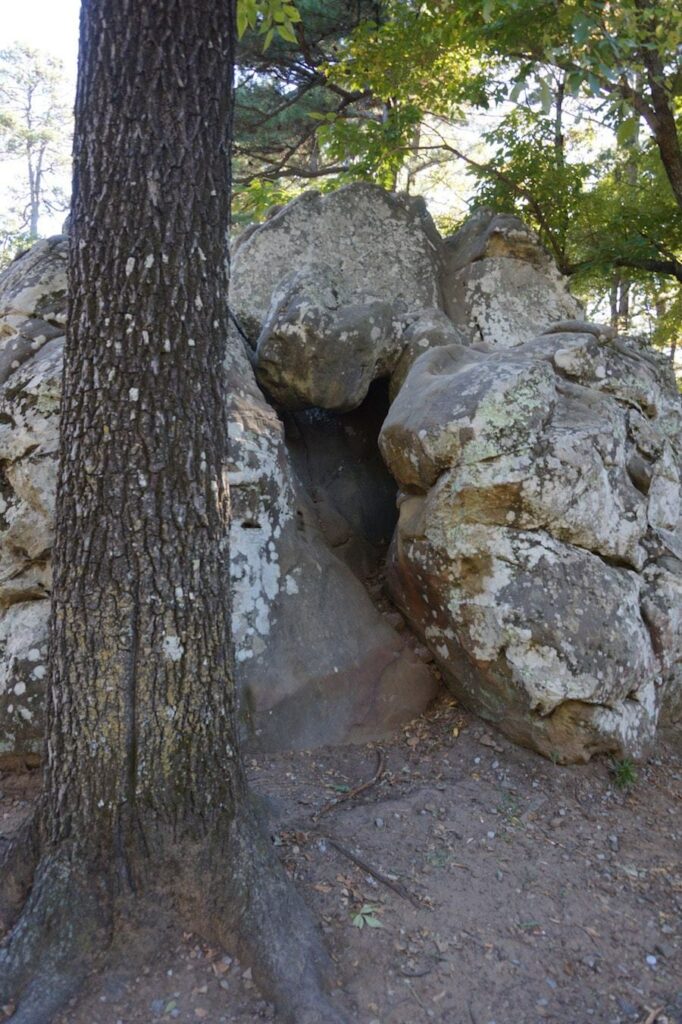 Check the Robbers Cave Facebook page before you visit, for a full list of activities and events.
See a play in Muskogee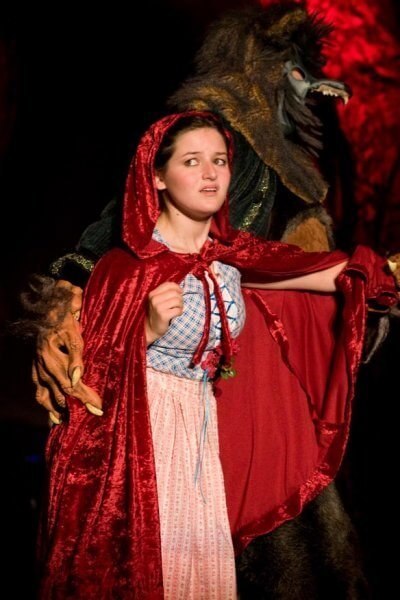 Muskogee Little Theater is a thriving community theater and a great way to spend an evening after a relaxing day at the lake. Check the website for a full list of productions and show times!
Take a hike
There is an abundance of hiking and nature trails around Lake Eufaula! Here are a few of our favorites:
TravelOK.com has a complete list of hiking trails at Lake Eufaula.
SHARE YOUR PHOTOS AND STORIES
If you try any of these ideas or you have other ideas for fun at the lake during the fall and winter, we would love to hear from you! You can share your photos and stories with us on Facebook.
For more Porch Talk posts, go here.