Spring is a magical time for Oklahoma outdoor enthusiasts when warmer temperatures signal blooming redbuds, wildflowers and great fishing for bass and crappie. While many hunters are gearing up for turkey season, others are preparing for a lesser known, but equally exciting time of year; morel mushroom season!! It's become quite popular in Oklahoma to forage the morel mushroom. This "Christmas tree" cone-shaped fruit is considered to be a rare delicacy, bursting with flavor.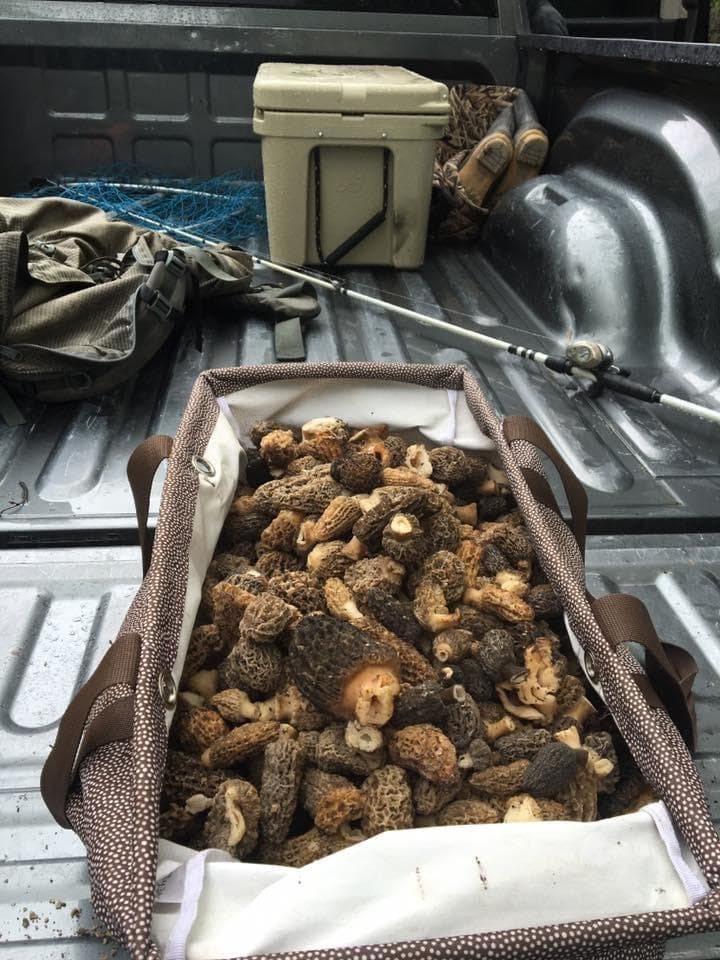 WHERE CAN I FIND MORELS?
If you were to purchase morel mushrooms, they can be quite expensive at $8 per pound. You could also experience this delicacy at one of the new, upscale restaurants in Oklahoma City, Nonesuch OKC, where they often create dishes with morel mushrooms foraged by Chefs Colin Stringer and Paul Wang.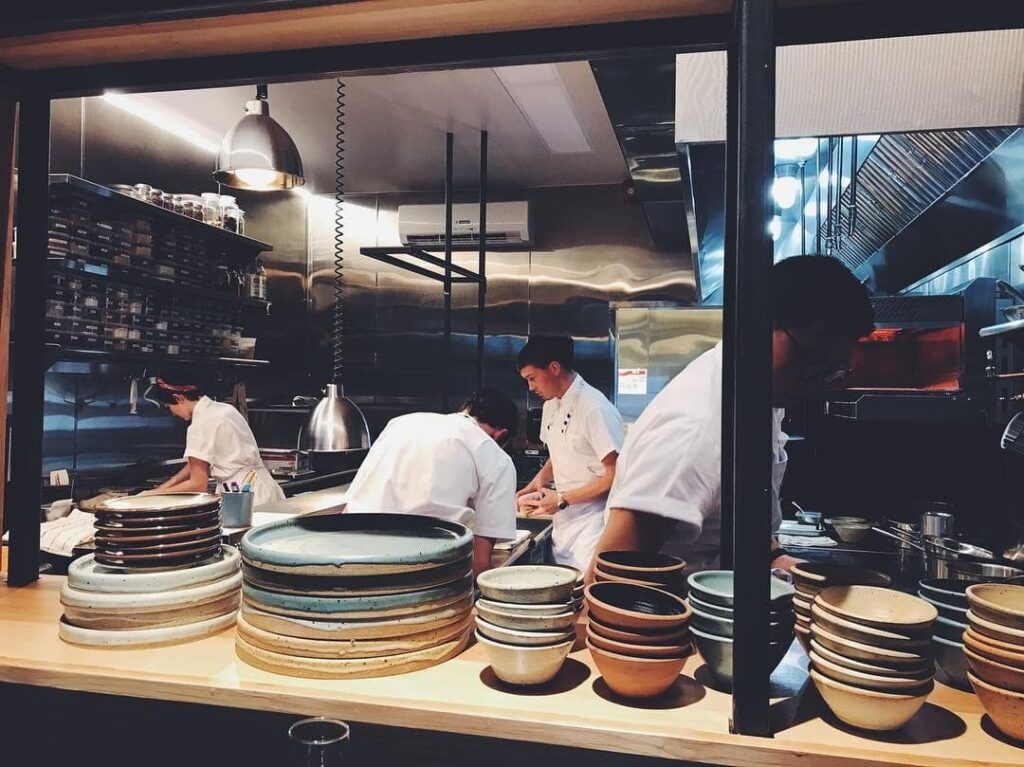 THRILL OF THE HUNT
For many mushroom hunters, however, the thrill of the hunt is what it's all about! One Oklahoma man, Marty Lee, has been hunting morel mushrooms for nearly 50 years, since he was a young boy. He started a resource page on Facebook (The Oklahoma Morel Report) a few years ago and his audience has grown to more than 17,000 followers, anxious to learn more about morel mushroom hunting in Oklahoma!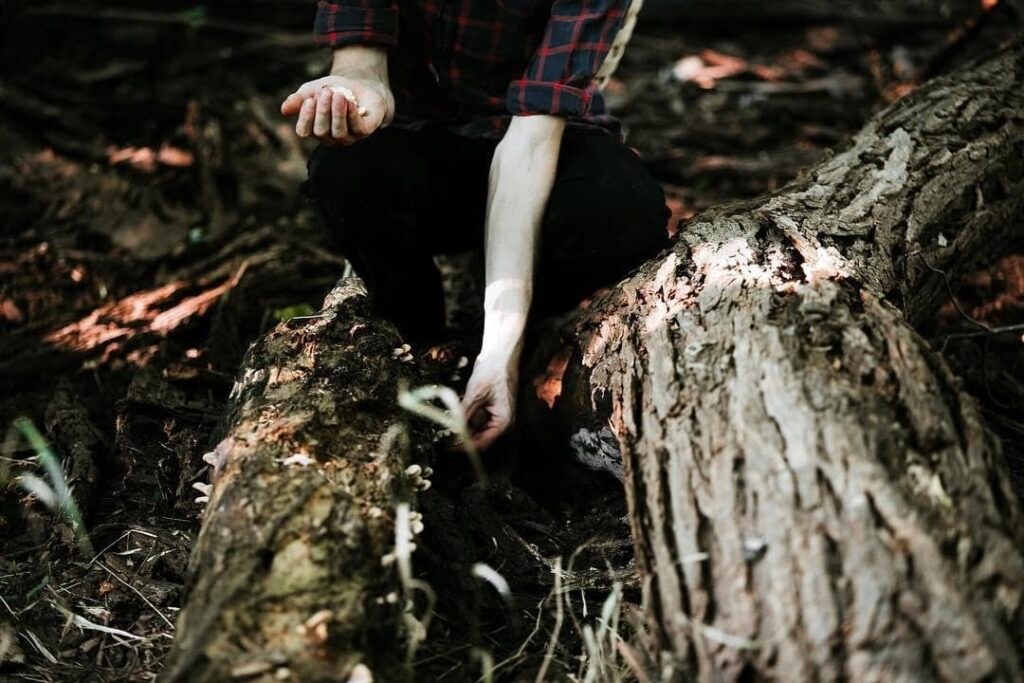 WHERE CAN MORELS BE FOUND?
One thing we know for sure, the hotspots where morels are found, quickly become top secret for many mushroom enthusiasts, so we were grateful to get some tips from Marty Lee who tells us conditions will be right for morels to grow once we get plenty of rain and temps warm up to 60s and 70s during the day. Another important factor is for ground temperatures to be between 45-50 degrees.
Lee's advice for finding morels is to "just go outside and start looking because they could be anywhere! You might find them in your backyard, city park or nearby woods."
We also learned of an unspoken rule amongst morel hunters that it is considered impolite to ask where the morels were found! To avoid making this faux pas, you can simply ask, "In what county were these found?!" We thought it was interesting to learn that many of the secret spots have been passed down from generation to generation, thus the covert nature of finding the best places to hunt!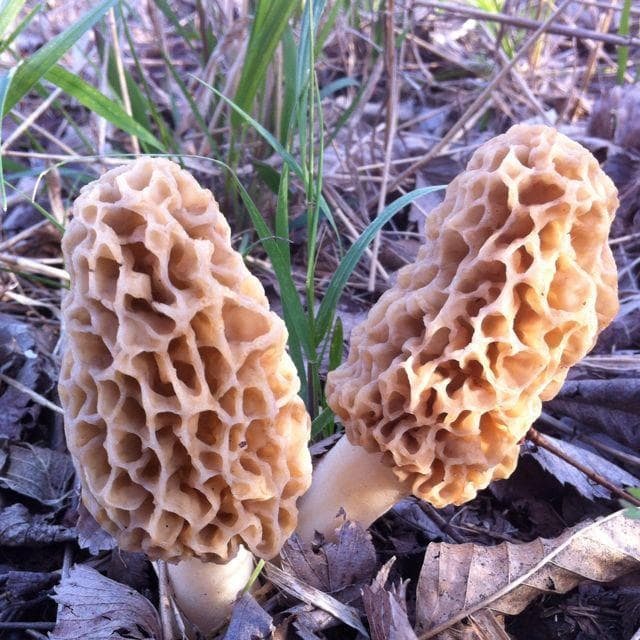 WHEN CAN MORELS BE FOUND?
In many areas of the state, Bradford pears are already flowering and signs of Spring are here. Many morel hunters are waiting for the next big rain while others won't start their search until after 3/19 or when the redbuds start blooming.
ARE THEY SAFE TO EAT?
So, once you get lucky and find a bunch of morel mushrooms, how can you be sure those you found are safe for human consumption?! We talked with Eufaula local and morel mushroom hunter, Rachel Wagnon who shed some light on safety and preparation.
While some mushroom hunters claim rinsing the mushrooms takes away the flavor, Wagnon disagrees, "personally, I prefer to rinse the dirt and bugs off of my mushrooms before eating them!"
She also shared some safety tips and urges anyone interested in mushrooms, to do their research before consuming any mushrooms since look-alike, poisonous mushrooms do exist.
Wagnon encourages newbies not to let this be a deterrent! She says, "Picking the mushrooms will not hurt you even if they are poisonous. To be safe, when I return home, I take my harvest inside to rinse off all of the bugs and dirt (don't be scared of the bugs, they are not an indication of the freshness of a mushroom), then I use my fail proof method for determining whether or not the mushrooms are edible. Simply cut all of the mushrooms in half and you will know it is a true morel and safe to eat if the stem is hollow all the way up. If it's solid anywhere on the stem, don't eat them!" There's also a process known as a "spore print" that can be used to check to make sure they are edible.
PREPARING MORELS
Morels are known for their nutty, incredible flavor. While many claim the best way to eat them is fried, Wagnon says you can prepare them any way you would use button mushrooms from the grocery store. Her favorite way to prepare the mushrooms is to simply sauté them in butter with salt and pepper or soy sauce and sriacha. When her harvest is bountiful, she loves to saute a big bunch and freeze them in individual baggies to pull out, as needed, to top a steak or stir into an omelette or pasta!
MORE TIPS
The root base of a morel is in the ground and the mushroom is the fruit, so while this is debated amongst morel hunters, our experts suggest taking a small knife to simply cut them to avoid destroying the mycelium, which could destroy the chances of regrowth year after year.
Wagnon and Lee both agree that where there is one morel, there will be many, so once your eyes focus in on one, stop and crouch down low to the ground so that you can see them.
Wagnon also advises not to look down at your feet when you're searching, instead crouch down and look ahead about 10 feet or so and put the leaves in the background since the leaves often camouflage the morels.
Morels are not the only mushrooms that can be found in Oklahoma! There are other edible mushrooms as well including the very rare, Lion's Mane and the more plentiful Oyster which grows in Spring and Fall.
Pairing morel mushrooms with fresh Bass is an Oklahoma favorite!
If you're visiting Lake Eufaula this Spring, Wagnon confirmed for us, that morels can be found in all three counties near the lake!
You never know what you'll find when you get curious about your environment, so take Marty Lee's advice and just get outside and start exploring!!!
---
Check out these great morel mushroom resources:
Oklahoma Morel Report- Facebook page run by Marty Lee: https://www.facebook.com/Oklahoma-Morel-Report-277204182350817/
Marty Lee featured on Outdoor Oklahoma: (this video is full of great tips from Marty) https://www.wildlifedepartment.com/content/how-hunt-morel-mushrooms
To check ground and soil temps, Oklahoma Mesonet is a great resource.
Nonesuch OKC: https://www.facebook.com/nonesuchokc/
Special thanks to Marty Lee, Rachel Wagnon, BJ Clinton and Nonesuch OKC for your help in gathering this information!
Read more PORCH TALK posts HERE.