Map of Lake Eufaula
Lake Eufaula is a reservoir lake in Oklahoma situated just 75 minutes from Tulsa, 1.5 hours from OKC and a short drive from the Texas border. There is much to explore around Lake Eufaula. Spread out a Lake Eufaula map and you will quickly see some of the distinct areas carved out by the lake. Each area has its own unique personality and appeal. We're taking a look at some of the popular areas around the lake.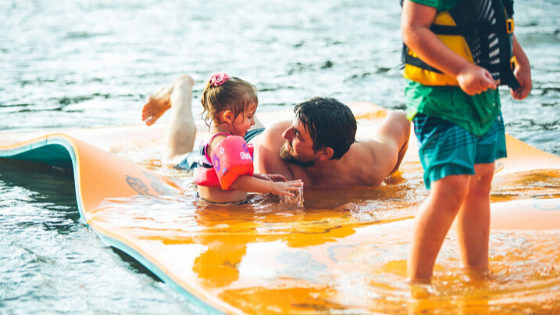 Arrowhead Area
The Arrowhead area offers many outdoor activities including a 2,200-acre state park, a golf course, campgrounds, marina, biking, hiking, playgrounds, horseback riding trails, and even a local air strip for those who want to fly in.
If you love the water, Arrowhead will not disappoint! A Lake Eufaula map will show there is a marina and lake access points throughout Arrowhead, as well as beach and picnic spots. You can spend the day boating, canoeing, rafting, kayaking, fishing, swimming and water skiing. The park marina offers a restaurant, fuel, tackle, bait, and indoor fishing.
Hikers can choose between the Outlaw Nature Trail which is a three-quarter mile hilly terrain trail or the advanced three-mile Arrowhead Hiking Trail. Both trails offer opportunities to see wildlife including deer, birds, turkeys and rabbits. You can pack a picnic and spend a day exploring both trails.
Arrowhead Stables has multiple trails and riding stables; you can choose to bring your own horse or rent one from the facility. Children are sure to have fun at the Arrowhead Stables play area and petting zoo.
If you would rather hit the links, the Arrowhead Golf Course features an 18-hole, 72-par course that provides a spectacular view of Lake Eufaula from two holes on the course and minimal water hazards.
Porum Landing
One of Lake Eufaula's "best kept secrets," Porum Landing is known for its clear, blue water and sandy beaches. Home to Duchess Creek Marina, this area boasts a hopping social scene, while maintaining a relaxing atmosphere and community vibe.
Porum Landing Campground is situated along the beaches of Eufaula Lake in the green hills of Oklahoma. There are 49 campsites and one large pavilion (perfect for events with up to 100 guests). There is also a boat ramp, playground and nearby marina for all the conveniences nearby.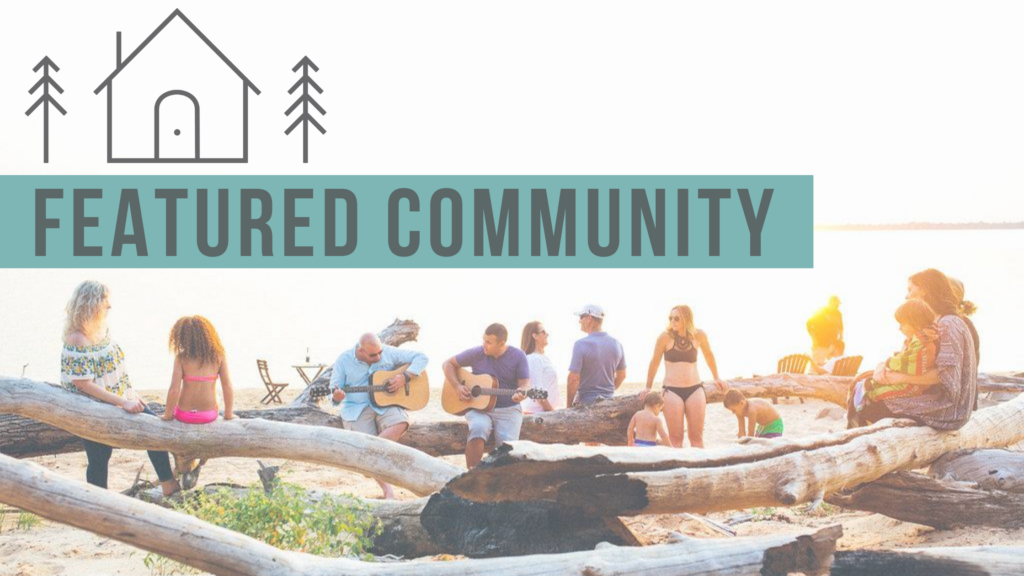 FEATURED COMMUNITY: BEACON POINT
Beacon Point is a gated community near Porum Landing with incredible lake views overlooking clear, blue waters. Wildlife abounds with frequent deer and wild turkey sightings! The neighborhood is located just North of the Dam. If you're looking for that special spot to build your dream home, contact us to view premium lots for sale.
Longtown
Longtown is a highly desired area, conveniently located near local shops and restaurants. Nearby No. 9 Landing boasts sandy beaches and excellent water skiing. You can also find golf cart communities, here, as well as great swimming holes and beautiful cliffs.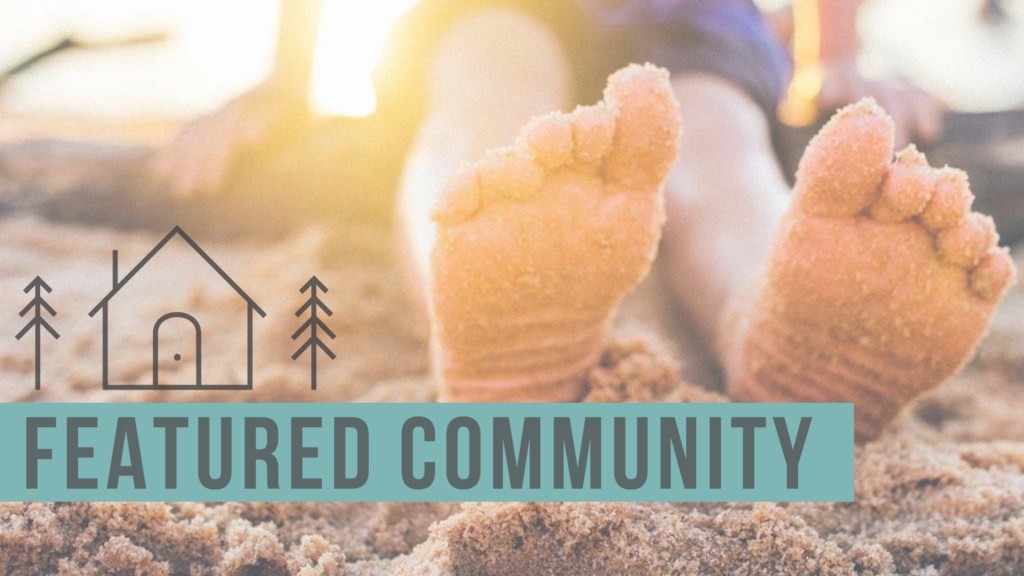 FEATURED COMMUNITY: STEPHENSON'S LAKEVIEW
Stephenson's Lakeview is a charming golf cart community full of family friendly fun and tradition, including the Annual 4th of July golf cart parade and fireworks display. The lines are blurred between family, friends and neighbors, here!
Eufaula Cove
Eufaula Cove is home to Lake Eufaula's largest and most active Marina and the ever-popular Yogi Bear Jellystone Park.
Eufaula Cove Marina is the largest full-service marina on Lake Eufaula. It also offers the area's only floating restaurant, Beaver Bar & Grill which hosts lots of fun events and music throughout the year.
If you want to camp with a lot of extra amenities you should check out Yogi Bear Jellystone Park. Jellystone has a selection of cabins, RV pads and tent rentals available. Guests are treated to numerous activities including mini-golf, volleyball, indoor and outdoor theater, horseshoes, playgrounds, basketball courts. Water activities include fishing, swimming, and the popular floating water playground. You can also choose to rent a paddleboat, pontoon or powerboat to take out on Lake Eufaula for the day.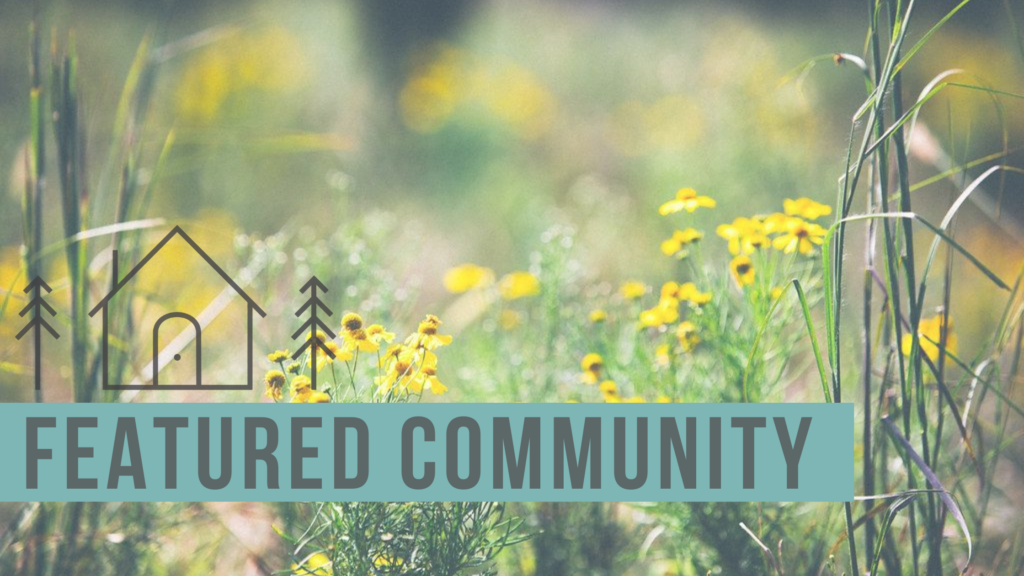 FEATURED COMMUNITY: STONE CLIFF
Stone Cliff is a gated community with spectacular views of the lake. Centrally located near the town of Eufaula, this peaceful area has plenty of elbow room between homes, offering privacy and room to spread out!
Exploring the Lake Eufaula area
Spend some time with a Lake Eufaula map exploring the area and all it has to offer. You can explore all the areas around Lake Eufaula on our Discover page.
Message us to start the search for your dream home at Lake Eufaula!