If you're looking for a fun place to make memories this Spring or Summer or maybe just a relaxing getaway, we have a list of a few great places that will not disappoint!
Calico Heights– Their website describes these fun treehouse cabins as solidly constructed and designed for year round rental. Each cabin is fully furnished with popular amenities. Elevated bungalows are nestled in the trees on a 12 acre ridge with fantastic views of the lake. Located minutes from the town of Eufaula in a secluded, private area. Visit the Calico Heights website for availability and pricing. Tell them Porches & Pastures sent you and receive 10% off your stay!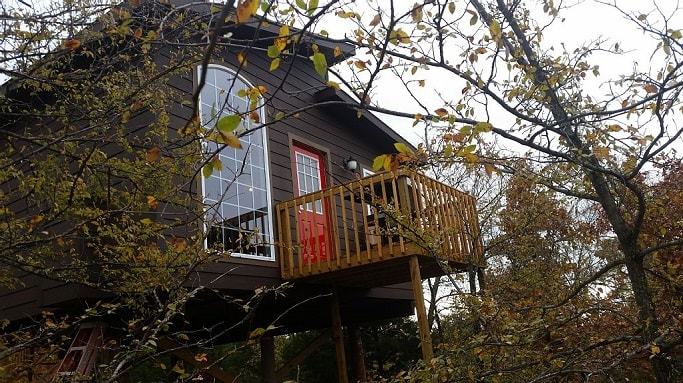 American Cabins– Just because you're on vacation doesn't mean you can't sleep comfortably! Each of the cabins here have pillow-top mattresses, 32" flat screen televisions with premium cable, microwave, refrigerator/freezer, coffee pot, hair dryer, extra towels, ceiling fans, and exceptional heat & air units. The single room cabins have a chair ½ that makes out into a bed and each cabin has a table & chairs and is within walking distance of the corps boat ramp. Cabins are located just 5 minutes south of Eufaula cove. You can visit the American Cabins website to learn more.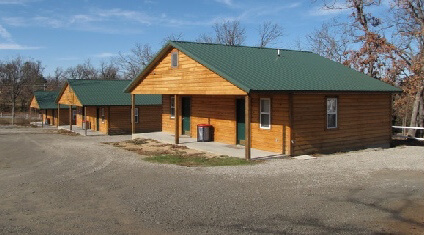 Eufaula Treehouse Tree-sort– For the kids in your life or simply for the kid that still lives within each of us, this place is sure to put a smile on your face! This resort in the trees is a dream come true for each and every visitor. The treehouse is supported by four huge treehouse bolts, each engineered to support 50,000 pounds each, plus a set of strong knee braces!
Come and enjoy a real "Swiss Family Robinson" type of adventure with your family in the Choctaw Treehouse or surprise your loved one with a romantic get-a-way in the Creek Treehouse. You will have a"Tree-mendous" time in either treehouse!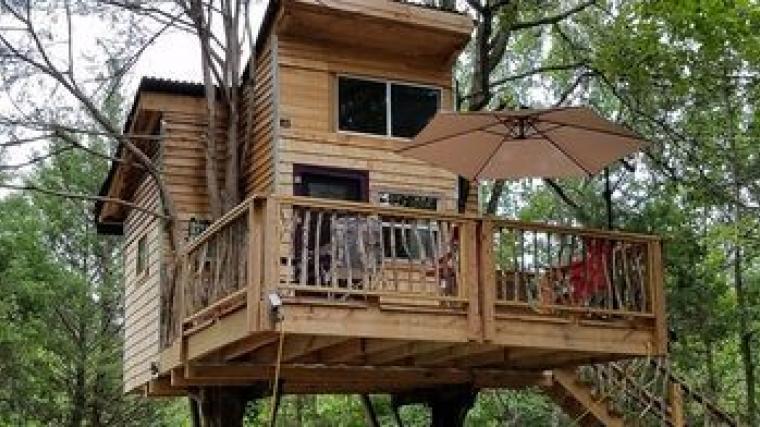 Yogi Bear's Jellystone Park– All RV sites and cabins have a view of Lake Eufaula and in addition to all of the campground essentials you might expect, there are lots of extra amenities, including a water park on the lake! If you enjoy the outdoors but don't want to "rough it," the cabin rentals allow you to enjoy the beauty of nature while relaxing with the comforts of home.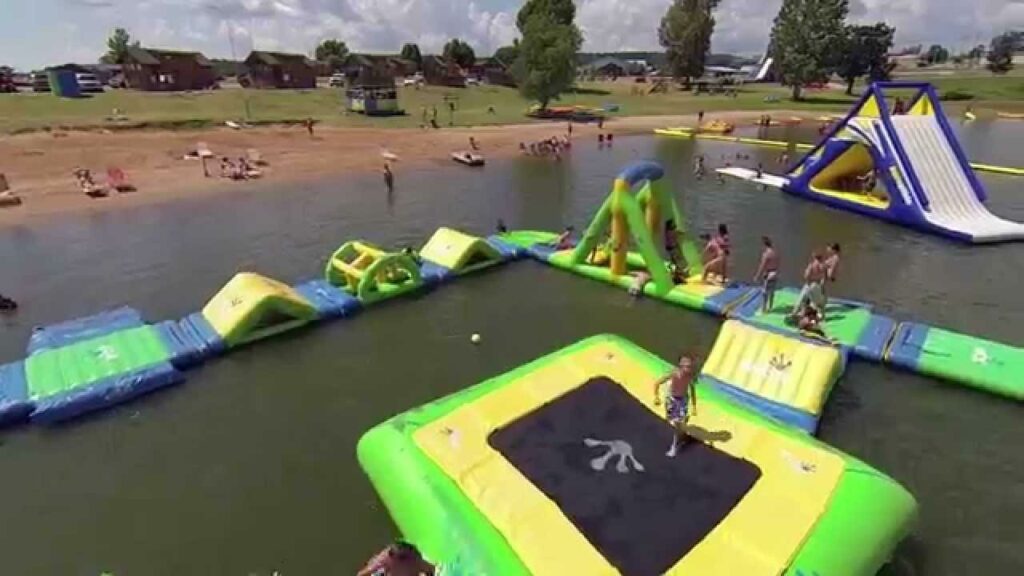 Little Turtle RV Park– Not your average RV Park, Little Turtle is a high-end escape just North of Eufaula Lake with a short drive to lake marinas and boat ramps. In case you need to stay connected, Little Turtle offers 30/50 amp sites, fully equipped providing electricity, and free high-speed WiFi and cable television. There is a beautiful pool, banquet hall with a full kitchen facilities, a covered pavilion, a storm shelter, catch and release pond, playground, children's park, basketball, volleyball, tether ball, horseshoes, a field for baseball and football.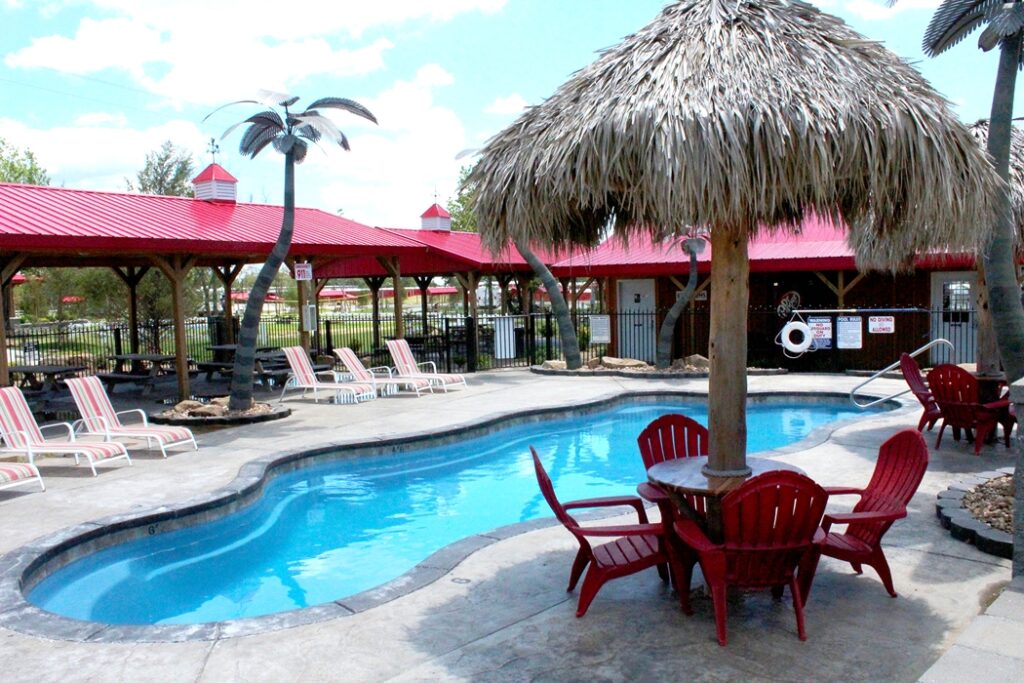 Bixby Cove Lakeside Cabins– Bixby Cove Lakeside Cabins in Porum, Oklahoma is an ideal place for making memories surrounded by picturesque views. Even though it's located off the beaten path, there are plenty of things to do including hiking, biking fishing, hunting and crappie fishing is especially popular in this area. It's also located in a historical area where you can visit the Honeybee Civil War Battle site or take a tour of the Eufaula Dam.
Snug Harbor Cabins– Family owned and operated, these cozy cabins are located off the shore of beautiful Lake Eufaula; with different sizes available to fit your needs. The property offers a boat ramp, courtesy dock, boat slips, sandy beaches and Wifi. There is also a convenient store with made-to-order pizza!